Wise-foolish, Foolish-wise tales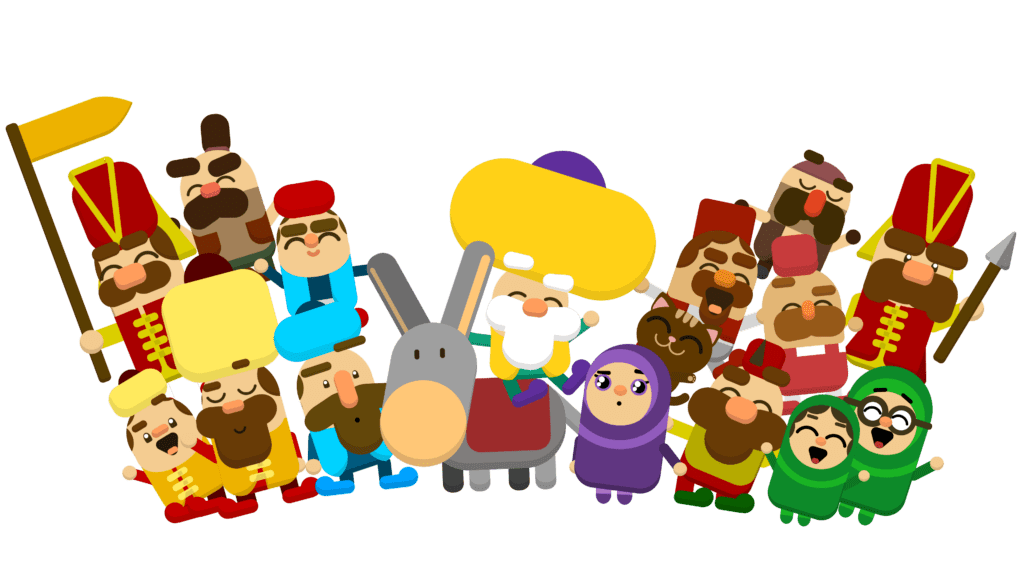 Nasreddin Hodja is a symbol of Turkish humour through his legendary wit. He is teaching valuable life lessons on being less judgmental and more thoughtful. Its universal messages can easily find their way into the hearts and minds of all people with diverse cultural backgrounds.
The specificity of Oriental philosophy is reflected in his witty anecdotes, which are always deeply philosophical, yet very easily understood by young children.
Format: 2D HD – 52×1,2-2'
Genre: Sketch-comedy
Target: Gradeschoolers – tweens Family
Status: Completed
Production : KEDD Animation Studio, 2020-2022
Directed by Miklós Gerdelics
Script and written by: Miklós Gerdelics
Produced by Géza M. Tóth
Storyteller in Hungarian version: András Berecz
Language: Hungarian , 3 episodes subtitled in English, 10 episodes subtitled in Turkish